BATH TIME AT ELEPHANT ORPHANAGE AT PINNAWELA
Pinnewala Elephant Orphanage, deep in the tropical hill country, the motherless calves are raised by dedicated human foster parents who ply them with bottled milk five times a day, and an occasional swig of beer, in an effort to help preserve Asia's dwindling wild-elephant population.
The orphans arrive here from across the country, rescued from remote areas where they have lost their mothers to accidents, to poachers, and most often to land mines left by the warring factions in the northern part of the country.
For more pictures........
MORE ABOUT THE ELEPHANT ORPHANAGE
Move cursor over the pictures to read their captions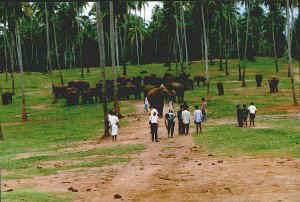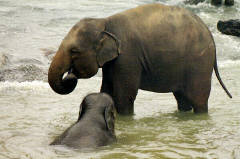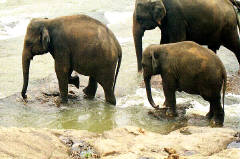 Move cursor over the pictures to read their captions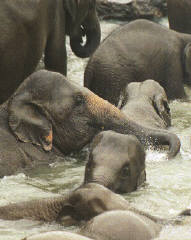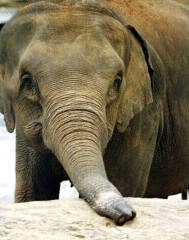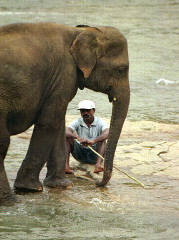 Move cursor over the pictures to read their captions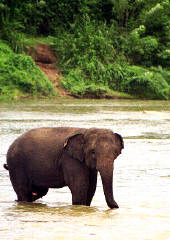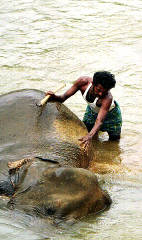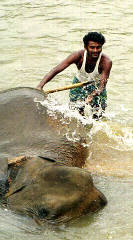 Move cursor over the pictures to read their captions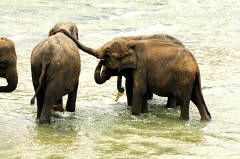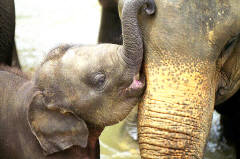 MORE PICTURES OF PINNAWELA ELEPHANT ORPHANAGE
WILD ELEPHANTS AT UDAWALAWE NATIONAL PARK
MORE ABOUT THE ELEPHANT ORPHANAGE
Click here for ALL ABOUT ELEPHANTS
---
NEW COUNTER INSTALLED SINCE 1 AUGUST 2001